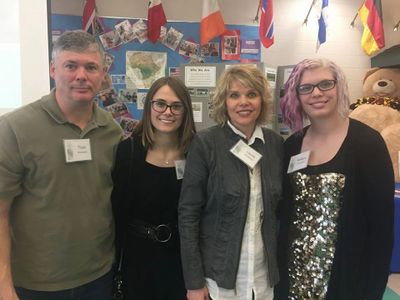 St. Catherine's University
Hudson School District
Prescott High School
Baldwin-Woodville High School
Feedback
This gives me so much hope!!
My son has ADHD and listening to what this family has had to go through makes the struggles my son has had to go through look small in comparison. It made me more thankful for what I have.
Very inspiring - great to hear how bullying was addressed.
Always appreciate hearing a story from the self-perspective. Such a hard story - well presented by the family.
I thought it was helpful to me as a para at a middle school to see the need of helping children to be a partner with other students.
Hearing 3 perspectives from the same family about the same history was incredible, really showed a complete picture of a situation. The candor all 3 expressed was amazing - showed so much communication. Would love to read the book.
They all spoke very well and were all able to provide insight into the experiences of several different people who are impacted by autism and other life changes/challenges.
They were amazing! I can't wait for the book.
I enjoyed hearing Lindsey's overview of her struggles, how she never gave up and her advice. It was beneficial to listen to Laurie and Brittney's stories as how they each were accomplishing their goal in trying to make a difference.